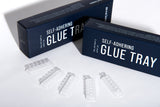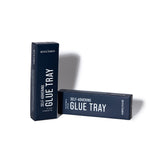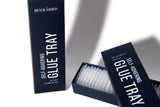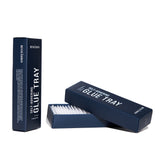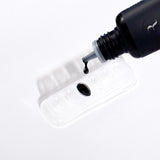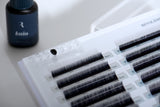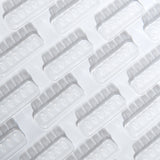 Self-Adhering Glue Trays (50 Disposable Pieces)
You haven't seen anything like this before! Introducing the innovative and first of its kind, efficient, ergonomic, sanitary and convenient Glue Tray.
We conceived this design to be a one and done product, thus simplifying your glue application and avoiding the mess of repeated use. These trays  are self-adhesive and fit perfectly within your existing lash tile, eliminating any unwanted movement during application. 
These self-adhering disposable glue trays make a valuable addition to your lash accessories and are guaranteed to improve your lashing work-flow. Each disposable tray contains 6 equidistant wells, designed to accommodate a single drop of adhesive. The wells maintain the freshness of your glue by preventing overexposure to oxygen and ambient moisture, therefore reducing the number of times fresh drops of adhesives need to be dispensed in each appointment.